Save The Date
ECO IMPACT
2024

ECO IMPACT is ECO Canada's annual event connecting Environmental Professionals with a Learning Series and Awards Ceremony to recognize individuals making a difference in the environmental workforce.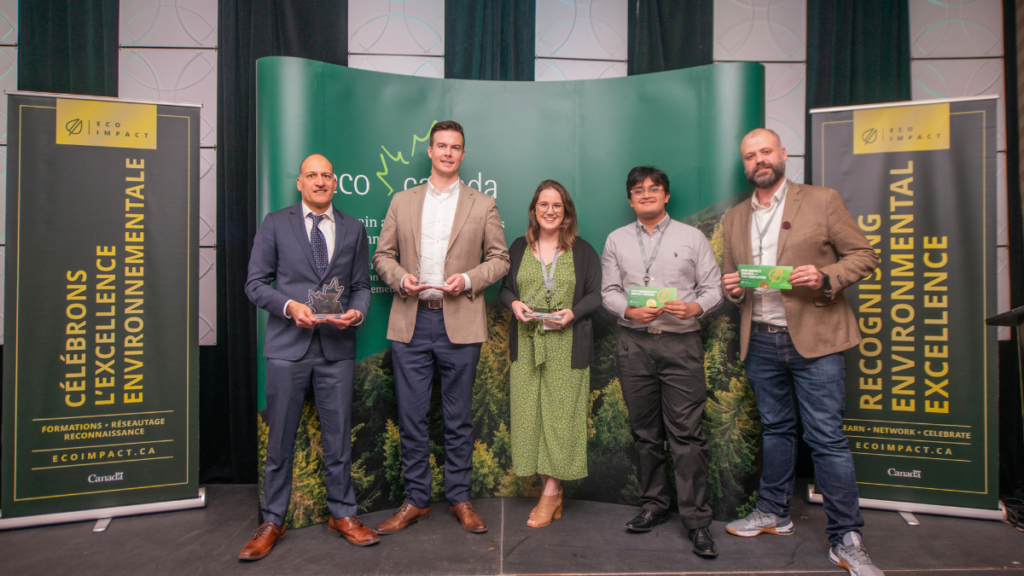 The Learning Series focuses on professional development with peer-to-peer industry dialogue to provide insight into Canada's environmental workforce trends. The ECO IMPACT Awards highlights the work of our certified community. These Environmental Professionals (EPts, EPs, EP Auditors, Top Employers and Community) demonstrate leadership, commitment and innovation in the continuous advancements of the environmental sector.
Date & Time:
February 8-9, 2024
Location:
Coming Soon
For more information:
Please reach out to Danial Fisher, our Events Management Lead, Training & Events,
who can be contacted by phone at (403) 233-0748 ext. 1956 or by email at dfisher@eco.ca.
We organize workshops, speakers, networking and webinars to hear from those working in the environmental sector and get some face time with our certified members.