Environmental Training Course Certification​
Set Your Training Program Apart with ECO Canada's Certification
Certify your training Course
Gain recognition and show that your environmental training course meets occupational standards and industry requirements that are approved and enforced by the Training Course Certification Committee (TCCC).
We certify environmental training programs and courses through our Accreditation Program. This initiative is available to training courses, seminars and workshops, certificate programs, along with various continuing education courses from academic institutions and private training providers across Canada.
Gaining our certification for your program will demonstrate, through formal validation of your curriculum, the competencies it offers to learners. This certification will increase the reach and visibility of your current environmental program.
Benefits for Your Training Program
Certification Eligibility
How to Certify Your Training Course
Complete the application and sign our agreement
Self-assessment by the training provider
Independent review and preparedness assessment
Annual surveillance, reporting and maintenance
Reporting and technical review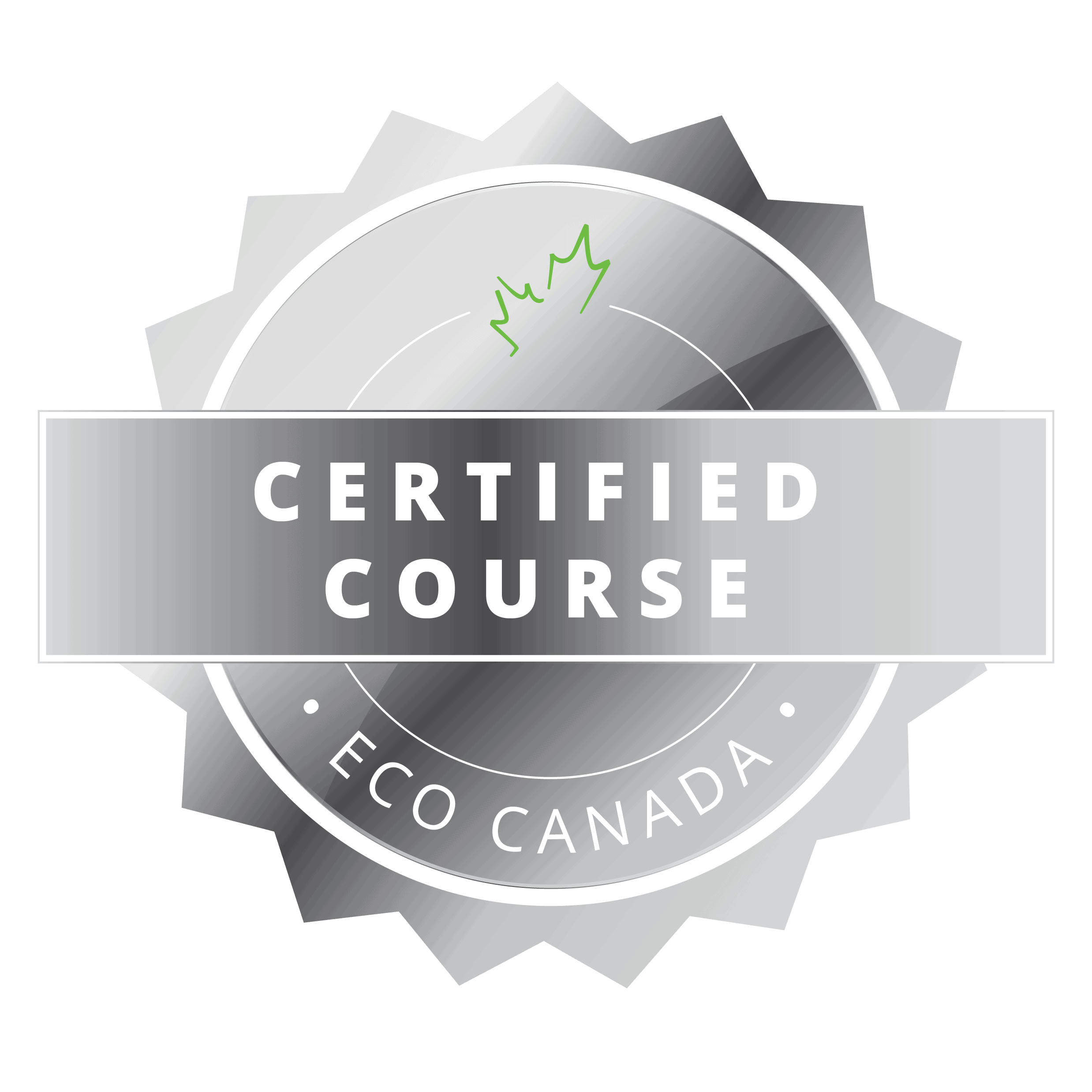 The certification Standard
National Training Course Certification Standard
The Training Course Certification Committee (TCCC) was established in 2020. It serves as a neutral third-party responsible for technical oversight of the Training Course Certification program and exists to ensure the framework aligns with the current industry and academic standards.
Beyond our eligibility requirements, the National Training Certification Course Standard is used to assess and validate courses through the certification process in four areas:
Industry-Academic Partnership
Certification Working Group
The ECO Canada Training Certification Working Group is formed in partnership with industry professionals and organizations that represent environmental and academic professions.
Through consultation, the ECO Canada Training Certification Working Group develops and approves the requirements for each accredited program and course, ensuring graduates receive the appropriate preparation and skills to successfully join the workforce based on the training provided.
The Certification Working Group is responsible to:
| | |
| --- | --- |
| Application and Registration | |
| Training certification audit | $600 (half-day onsite TMS audit) |
| Expenses for onsite audit | |
| Annual Course Maintenance | |
Gain recognition for your exceptional training management and course delivery with us.
"The process was excellent and nicely organized, and I enjoyed every bit of it."