Environmental Professional
®

Designations & Memberships

Certifying Canada's green workforce with Environmental Professional (EP)® designations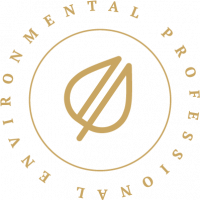 Setting the National Standard
Environmental professionals are diverse: from scientists, to engineers, to technicians, to biologists, to consultants. Our designations are a way for them to showcase leadership, create public trust, and adopt lifelong learning in their career thus far.
These memberships acknowledge the specialized knowledge that Canadian practitioners accumulate on the job, building on their academic training.
Our EP Designation is a multi-disciplinary environmental professional certification for specialists across all industries in Canada who are dedicated to the advancement of sustainable practice and responsible economic growth.
Environmental Professional (EP)
®
Environmental Professionals, or EPs, are the next wave of change-makers in the constantly evolving environmental field. Get recognition in your field and take advantage of up-to-the-minute resources and training to ensure you maintain your professional performance and stay on top of the latest trends.
Environmental Professional In-Training (EPt)
The Environmental Professional in-training designation is developed for a wide array of professionals looking to leave their mark in the sector. Whether you're an emerging young professional, recent graduate, new to Canada or an experienced professional looking to transition to this fast-growing sector; as an EPt you can strive towards achieving environmental career goals with the support of our exclusive resources, tool and community of experts to help advance your career.
Environmental Auditors EP(EMSLA), EP(CEA)
Be recognized as a leader for the important evaluation work that you do. Our EP(EMSLA) and EP(CEA) are a gold-standard seal for environmental auditors, providing great benefits to those who are highly qualified and committed to the sector.
Environmental Professional In-Training Student (EPt Student)
As an EPt Student, you can take the first step toward achieving your early environmental career goals before you graduate. You'll gain an immediate advantage with the support of our exclusive resources and a growing community of experts and mentors. You'll also begin our custom-trailer EPt training framework that accelerates your path to our Environmental Professional (EP) designation.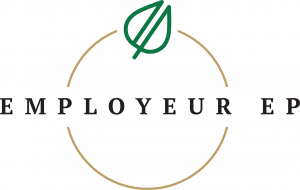 Environmental Professional Employer (EPE)
From fostering employee training and development to hiring diverse candidates, our human resource tools help you hire new professionals and support their career development, while fostering outstanding employee relations and productivity.
EP Employers represent public trust, improving human resource practices within the environmental sector and building internal experts by supporting their employees' EP designations. They value environmental experience, expertise, ethics, and the continued development of environmental practice.
Take your career further and join the over 6,000 professionals who have been certified.