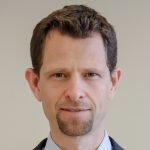 Kevin Nilsen started his career in leadership as an officer in the Norwegian Army before moving to Canada in 2000. After graduating from the University of Calgary, Kevin worked 7 years for ECO Canada, most recently as Director of Professional Services. Kevin rejoined ECO Canada in September 2016 to commence the role of President & CEO of the organization.
During his absence from ECO Canada, Kevin managed large global offshore oil and gas projects for Aker owned companies. The experience in the energy sector gave him great exposure to clients and stakeholders in Europe, Asia, and USA. During this time, he was first based in Norway and subsequently in Houston, Texas. As a key highlight, Kevin led the development of a cutting-edge Riser Gas Handling tool that ensures a safer and more environmentally friendly drilling process.
At ECO Canada, Kevin was responsible for the establishment of the Canadian Centre for Environmental Education (CCEE). He was also instrumental in the launch of regional networking events across the country, the growth of EP certification, and academic partnerships.
Throughout his career, Kevin has always had an unprecedented commitment to clients. In his role as CEO, Kevin's key focus is to ensure that ECO Canada's products and services align well with industry, government, and academic stakeholders.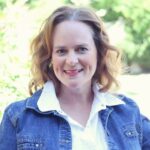 VP of Finance
& Operations
As ECO Canada's VP
of Finance and Operations since January 2022, Kimberley oversees ECO's Employer Services program and the internal functions supporting ECO's programming.
Kimberley studied Finance at the University of Manitoba and holds a Certified Professional Accountant (CPA) designation and a Non-profit Management
certification from Mount Royal University.
Kimberley brings 25
years of experience to her role at ECO, including 16 years as a Regional Controller with TC Transcontinental and 6 years as the Executive Director of the Alberta Motor Transport Association. Key accomplishments include building a 20,000 sq ft training facility for commercial drivers to train and test autonomous and hydrogen-fueled heavy vehicles and the integration of several large manufacturing operations after acquisition.
Kimberley's goals as
ECO's VP of Finance and operations include maximizing the effectiveness of internal operations, contributing to strategic objectives, and developing strategies and processes to help achieve ECO's vision of building the world's leading environmental workforce.
In her spare time, Kimberley studies Horticulture at the University of Saskatchewan and volunteers at various environmental and animal welfare organizations.  She also enjoys hiking and cycling with her family and
many pets.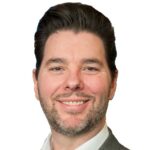 VP of Marketing and Sales
Aaron joined ECO Canada in September 2022 as the VP of Marketing & Sales. He brings a wealth of experience in many leadership roles across marketing, sales, and brand strategy in his work for The Calgary Chamber of Commerce, Yardstick Training, SAIT and Hockey Canada.
He is eager to drive awareness and expand our membership and strategic partnerships to help ECO Canada achieve its vision of building the world's leading environmental workforce.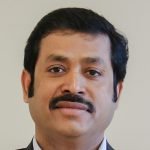 VP OF PROFESSIONAL SERVICES
Yogi oversees the development and delivery of professional services to support the rapidly growing network of the Canadian environment and sustainability workforce. He provides strategic insight and technical support for environment and sustainability programs, and works closely with a diverse range of stakeholders including government, industry and the environment & sustainability professionals.
During his more than two decades of career in Environment and Sustainability, he has worked in numerous countries in Asia, Africa, Europe and North America. Yogi holds a Ph.D. in Environmental Science and supports a number of Canadian and international academic institutions, standard-setting organizations, and industry associations in various professional capacities.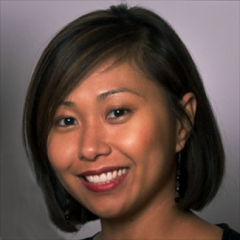 Vice President of Projects
Claudine Vidallo is a strategic planner, business analyst and program manager and in the last decade has initiated, lead, executed and evaluated multi-stakeholder, and multi-phased projects. She is a certified Project Management Professional (PMP) with a Business Management background. In the last 20 years, Claudine has applied her competencies in various industries in the Philippines and Canada including food and beverage manufacturing, energy, post-secondary and training institutions, and not-for-profit organizations.
Claudine's other full-time job is being a mother of five boys including twin stepsons. She was also very active in sports and fitness in her past life and has a 1st degree blackbelt in Taekwondo.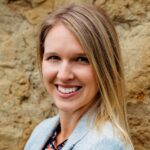 Director of Employer Services
Sarah Casorso brings to ECO Canada nearly 15 years of experience as an HR professional.  After graduating from the University of British Columbia, she pursued a career in Alberta and has worked in the not-for-profit, oil and gas and now environmental industry.  Sarah has been a Chartered Professional in Human Resources (CPHR) since 2013 and continues to be an active member of the Canadian HR community.
Sarah oversees the corporate Human Resources function and Employer Services at ECO Canada. As the Human Resources Manager, Sarah is a strategic partner with leadership to develop an HR agenda that closely supports the organization's overall aims.  Sarah also leads the Employer Services in strategy, design, and execution of the project plan, communication, and operational requirements. Sarah continues to create and maintain relationships with external partners and key stakeholders within post-secondary institutions and career advancement service providers to see program growth and execute the organizational strategy to ensure an adequate supply of qualified professionals to meet the needs of Canada's growing environmental workforce.
When Sarah isn't working, you'll find her spending time with her family, travelling back and forth to BC or enjoying a good book.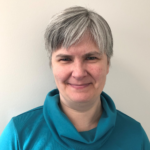 Geni Peters is an economist with a Ph.D. in Economics from Texas A&M University. As Director of Research at ECO Canada, she is responsible for managing, executing, and delivering environmental labour market information and national occupational standards projects, working with an army of professionals comprised of staff, consultants, strategic advisors, and subject matter experts.
Before joining ECO Canada, Geni applied her knowledge and skills in a wide range of roles and industries. She worked as a lecturer for 14 years, teaching a wide range of economics courses and supervising student research projects at UC San Diego and Penn State University. More recently, she managed labour market research initiatives, including economic modelling and reporting at PetroLMI Division of Energy Safety Canada (formerly the Petroleum Human Resources Council) and conducted economic research and analysis at Brown Economic Consulting.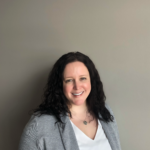 Director of Certification
Liz is a program and project manager with nearly 15 years of experience in client and volunteer management, member engagement, and product improvement. With a focus on ensuring both emerging and senior environmental professionals have opportunities for continuous learning and thought leadership, Liz knows how important it is to offer a valuable and industry-relevant designation.
Collaborating with colleagues, industry professionals, and strategists, Liz has led various product improvement strategies for ECO Canada's EP designation. This included strengthening the EP Code of Ethics, redesigning ECO Canada's in-training designation to maximize value and provide a roadmap for professional development, as well as introducing a core environmental knowledge examination.
After spending ten years in Calgary, Liz relocated back to her hometown and is based out of Kingsville, Ontario.
ECO Canada Board of Directors
Several of our core programs require additional oversight to maintain impartiality. As such we work very closely with the following Boards:
Canadian Environmental Certification Approvals Board​
Robert Volkman, RFT, CRSP, PMP, EP(EMSLA), EP(CEA), EP
President, JEDROC Consulting Services Ltd.
British Columbia
Victor Nowicki, P.Geo., EP
President, ARC Geoback Group Inc.
New Brunswick
Jen Silverthorn, CRSP, LEED AP, CSBA, EP(EMSLA), EP
Environmental Management Leader, City of Calgary
Alberta
Scott Freiburger, A.Sc.T., LEED AP, EP(EMSLA), EP(CEA), EP
Principal/Senior Auditor, AET Consultants
Ontario
Eric Denman, Eng., MBA, EP, CRM
Vice President, D&G Enviro-Group Inc.
Québec
Chris Valaire, B.Sc, P.For, CET, EP
Forestry Superintendent, Tolko Industries LTD.
Alberta
Tyler Riewe, B.Sc, P.Ag., EP, HSA
Safety, Health & Environment Manager, Riversdale Resources
Alberta
Christina Wright, M.Env.Sc., EP
Senior Environmental Scientist, Partner, BCX Environmental Consulting
Ontario
Canadian Environmental Accreditation Commission
Paul Werbiski
Former Senior Director, HSE, Direct Energy
Brandee Diner,
Environmental Educator and Program Coordinator, Vanier College
Dr. James Maclellan,
Assistant Professor and Program Director, University of Toronto Scarborough
Grant Trump,
Former CEO & President of ECO Canada
Lisa Drisdelle,
General Manager, Emission Reduction and Compliance, Pinchin Ltd.
Ray Clement,
President, EnviroAnalysis
Tony van der Vooren,
President at Vooren Air Quality Management Services Inc.