Congratulations.
You qualify to apply as an Environmental Professional in-training (EPt).
Define your Career Path with EPt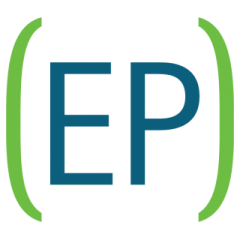 Use the EPt designation to define your career path by documenting your current level of experience using the National Occupational Standards. This will help you identify and develop the required skills to upgrade to EP certification.
Want to be certified? Here's what you need to know.
EP Certification is based on meeting national standards for education, work experience, and environmental competencies.
You'll be certified based on the environmental specializations that you select from 14 diverse areas of expertise. What's my specialization?
EPs maintain their membership year after year to reach better job opportunities, an elite professional network, and exclusive member benefits. EP Benefits & fees
EPs are a diverse group working across the country to build impressive environmental careers. Are you on the same track? EPs in profile
The steps between you and EP Certification are quick and easy, so you can be certified in as little as 4-6 weeks. Find out how the application process works.
How to apply
How the process works?
Once you pay for your application fee ($150), we'll ask you to identify your environmental specializations, and gather your résumé and three references who can comment on your experience. Take time today to explore the EP specializations and identify and develop the required skills to upgrade to EP certification.
Ready to apply? Take the first step and pay your EPt application fee ($150).